Different Cruises
Motorboat
Motorboat is entirely different from houseboat and shikkara. Specialty is that it has a bathroom in the boat itself . Big motor boat has upper duck and tourist has less amount of time can hire a motor boat for hourly basis .motor boat is mainly using for travelling from one place to another places. it can go to narrow canals and  many other places where houseboat doesn't go .if you want to see complete sightseeing you must travel atleast 4 hours.on the way you can visit island places, villageareas, shootings places,different locations, if you want you can try toddy (sweet bear making from coconut) if you want food or anything you can buy it from the restaurant on the island area From the restaurant you can try different types lakefishes and big tigerprawns etc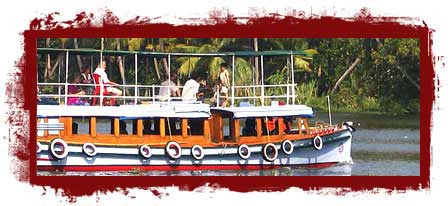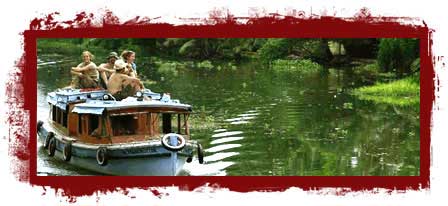 Shikara
Shikara boat is a roof covered traditional motorized canoe, with all 4 sides are open  for sightseeing.  It's seating capacity of four to twelve people.As the backwater breeze is cool  and all sides are open, a shikara cruise in the 
noon
 time is also relaxing. It has a very comfortable and luxurious seating arrangement. In fact it is a miniature form of houseboat.This is the bestway to explore kerala backwaters cheaply. As it is small in size, it can cruise through small canals where you can watch people living in the  backwater villages.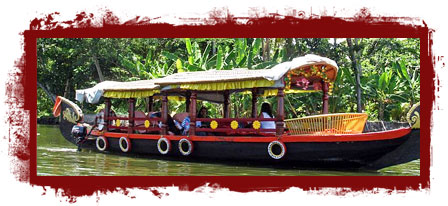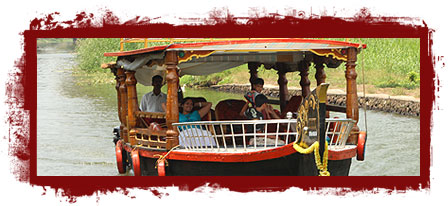 Canoe / Kayaking
The village man will come to the boat jetty and you will join with the village man and the village man is guiding through out the day with you.
The village man will take to one island by ferry [45mnt journey] and from there the canoe trip start.Thats the beauty of our journey.You can have the breakfast on a village home and you will visit narrow canals, quiet palaces,visiting farmers home,rice field,shell making,prawn fry [making from coconut tree] fishing rod ,swimming facility,walking by village area island places.
Facilities
(1) 4-pack sitting facility
(2) Mineral water, break fast,fruits.
(3) Homemade Kerala traditional lunch.
(4) Tea & snacks
(5) Free pick & drop from Alleppey centre.
(6) English speaking crew members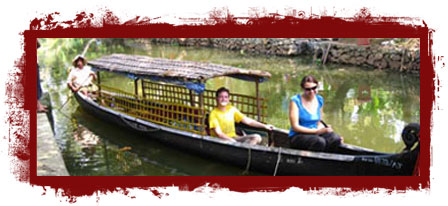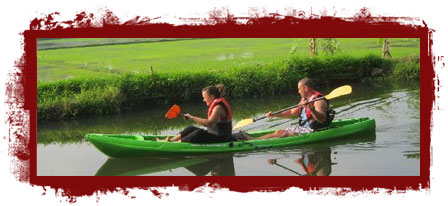 Speed boat
Speed boat is extremely different  from houseboats and motor boat .speed boat will cover several kilometers in a short period of time (for example. if houseboat and motor boat travel 8 kilometers in 1 hour. speed boat will travel With in 10 minutes) .speed boat can travel narrow canals .small water channels, if you done speed boat cruises it will be a thrilling experience for you